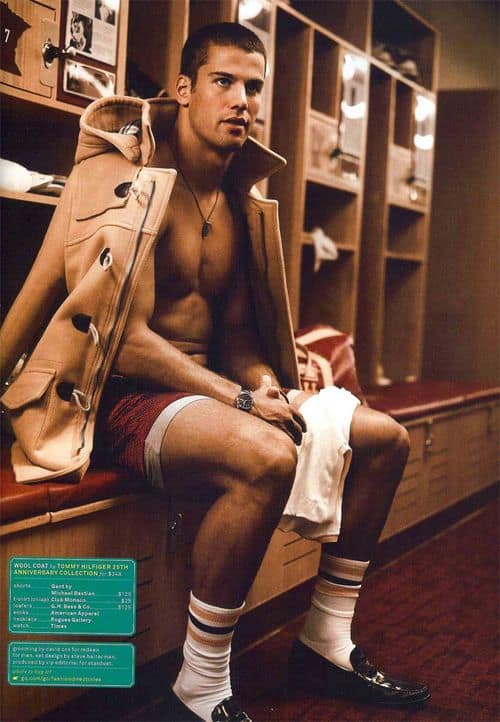 Via Boy Culture come these shots of Denver Broncos rookie wide receiver Eric Decker, from November GQ. Suddenly, I'm in the mood for some football.
Two more, AFTER THE JUMP...
Recent sportraits...
Sportrait: Fernando Verdasco [tr]
Sportrait: U.S. World Cup Team Hunks [tr]
Sportrait: Oguchi Onyewy [tr]
Sportrait: North Melbourne Kangaroos Football Team [tr]
Sportrait: Roger Huerta [tr]
Two more shots over at Boy Culture.