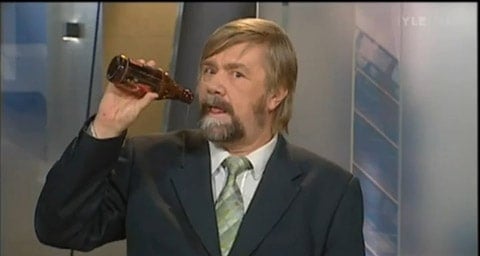 Finland's best-known English language news anchor was fired this week for a gag caught on camera during a report on the misconduct of bars selling alcohol. As the program cut away from its B-roll footage, Wilska was seen pretending to swill a beer. His producers weren't amused.
The stunt has garnered him a Facebook support group, however, with 32,000 fans and counting.
Watch, AFTER THE JUMP...