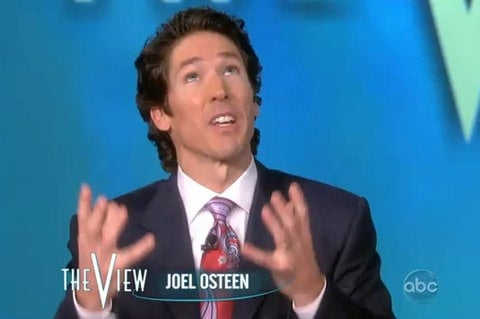 You may recall that last time Rev. Joel Osteen appeared on The View he said "homosexuality is not God's best." (clip HERE)
Yesterday, he attempted to clarify those remarks in another appearance (and I don't think he really clarified much: "I don't think it's God's best for your life. I don't think it's not in God's best making us.
He was also asked about megachurch pastor Jim Swilley, and was confronted by Whoopi and Joy Behar about his remarks that the Bible is against gays and homosexuality is a choice.
Unfortunately, Sherri changes the topic before they can really get into it. Can I have hands on who thinks Osteen is a closet case?
Watch, AFTER THE JUMP...