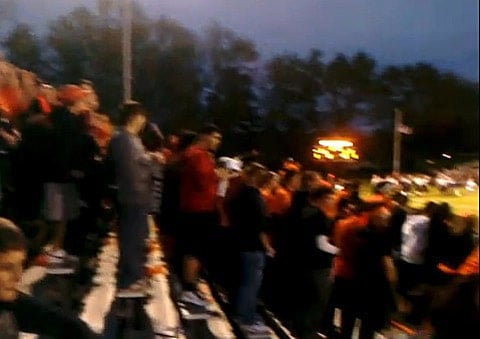 In mid-October a video was circulated showing football fans at North High School in Eastlake, Ohio chanting "powder blue faggots" at the opposing team.
Some new developments (or rather, lack of them) from Cleveland Scene:
"In the wake of the homo taunting, two people with ties to the schools thought it would be a good time to clarify the district's stance. Eastlake alum and lawyer Jim Helmink and Eastlake biology teacher Rhonda Kesling asked the board to amend the district's anti-discrimination policy by including sexual orientation. Many districts across the region already include gay and lesbian students as a protected group, among them Cleveland, Mentor, Lakewood, and Lorain public schools. Willoughby-Eastlake, however, does not.But when Helmink and Kesling made their pitch, they got the cold shoulder. Superintendent Keith Miller and board president Margaret Warner refused to even discuss the matter with them, and the district's lawyer did the same."
Watch a news report on the brush-off from WKYC in Cleveland, AFTER THE JUMP...