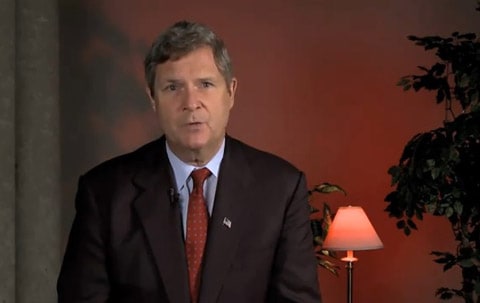 Agriculture Secretary Tom Vilsack speaks out for LGBT teens in rural areas in his "It Gets Better" video.
Says Vilsack: "I know that it can be particularly hard as an LGBT youth in a small community or in a rural town. You might never have known an openly gay adult. But know that in rural America there are thousands of gay adults and teens leading normal, happy lives.
Watch, AFTER THE JUMP...