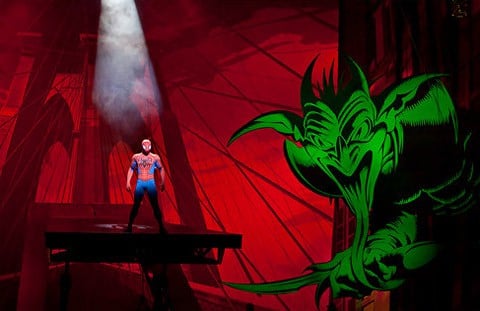 The NYT has a first look at the new Julie Taymor-U2 Spider-Man musical set to open soon on Broadway:
"Four minutes into the Act I rehearsal, a 'Spider-Man' crew member announced on his mic, 'We're gonna hold.' It was the first of several pauses to deal with technical glitches, mostly in transitions between scenes. By the dinner break, only 15 minutes of the two-and-a-half-hour show had unfolded. And the first scheduled performance (this Sunday at 6:30 p.m.) was just eight days away."
Check out a first behind-the-scenes video on the production, AFTER THE JUMP...