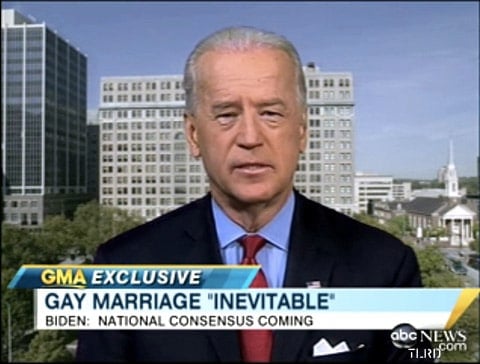 ABC News George Stephanopolous asked VP Joe Biden about Obama's remarks on same-sex marriage in an interview Friday: 
The vice president agreed with Obama's comments that his position on gay marriage is "evolving."  Biden said there is an "inevitability for a national consensus on gay marriage."
"I think the country's evolving.  And I think you're going to see, you know, the next effort is probably going to be to deal with so called DOMA [Defense of Marriage Act]," he said.
Watch (comments begin around 5:35), AFTER THE JUMP...