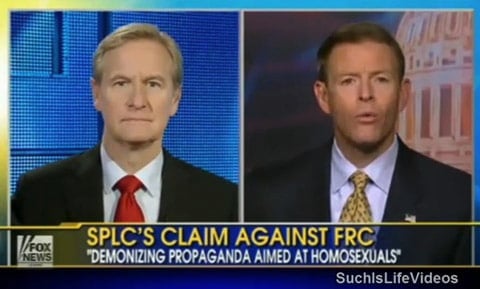 FOX & Friends offers a sympathetic ear to the Family Research Council's Tony Perkins, who wants the Southern Poverty Law Center to retract their designation of FRC as a hate group.
In fact, the reasons for the SPLC's designation are well-documented. 
Jeremy Hooper at Good as You also uncovered a document, as yet unreleased, which shows that FRC is developing a campaign with some of the other anti-gay groups which the SPLC labeled as hate groups, to try to spin the lie that they are the victims.
Watch Perkins spew lies on FOX & Friends, and read the document, AFTER THE JUMP...
Here's the document:
StartDebatingStopHating.com: FRC's ridiculous attempt to spin the SPLC list