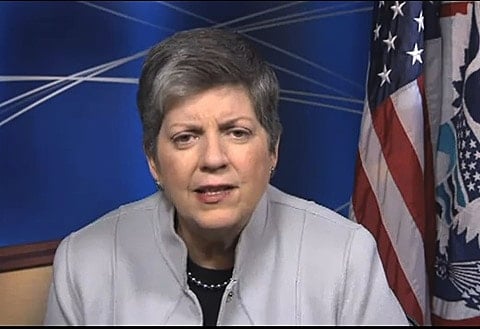 If you see something suspicious in the parking lot or in the store, say something immediately. Report suspicious activity to your local police or sheriff. If you need help, ask a Walmart manager for assistance," says Janet Napolitano in a new DHS video:
"It's part of a new Department of Homeland Security program that could see Homeland Security Secretary Janet Napolitano's face on video screens in malls, retail outlets and hotels across the United States. The Walmart video, which will soon be launched at 230 locations nationwide and may eventually be expanded to nearly 600 locations in 27 states, features Napolitano thanking the retailer by name for participating in the program."
Watch, AFTER THE JUMP...