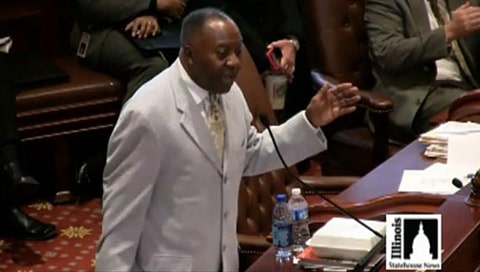 Iliinois Senator Ricky Hendon rips the hypocrisy of adulterers, womanizer, and 'brothers' on the down low who say they'll vote against the civil union bill.
"We know what you do at night! You know too." 
Watch, AFTER THE JUMP...
Civil unions were approved. The governor plans to sign the bill.