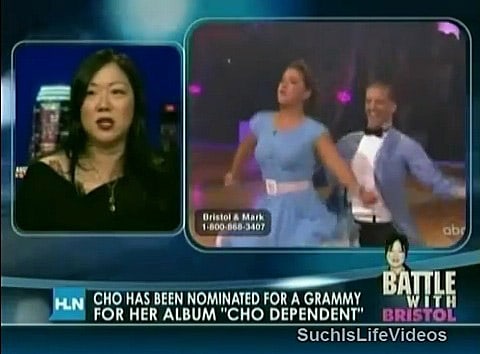 Margaret Cho talks to Joy Behar abour her accusations that Sarah Palin forced Bristol to be on Dancing with the Stars:
"I think she's a very really girl. I have no problem with her whatsoever. What I do have a problem with is Sarah Palin running for president and using reality TV as her platform. She should just be open about it."
Watch, AFTER THE JUMP...
Chelsea Handler and guests had a moment with Cho's remarks as well: