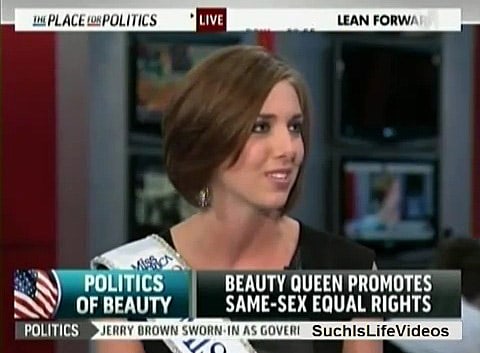 Miss New York Claire Buffie has appeared with Thomas Roberts before on MSNBC, but she returns with the Miss America pageant approaching on January 15.
Buffie's sister is a lesbian, and she shares a story with Roberts about a young girl who came out to her while she was visiting schools to tell her story.
Watch, AFTER THE JUMP...