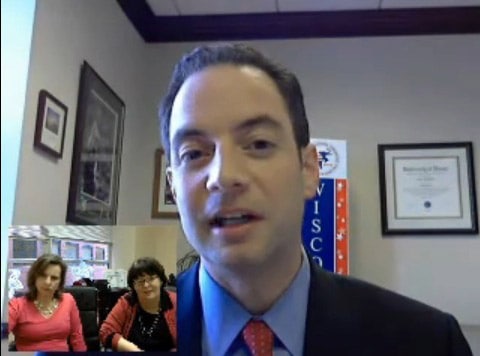 Reince Priebus tells Maggie Gallagher that marriage is a "gift from God" and the sanctity of marriage should be protected from gays. He also tells her believes the Defense of Marriage Act (DOMA) is important and that activist judges should not redefine marriage.
Priebus clucks about how he has kept opposite marriage in place in Wisconsin and says he'd be committed to that as RNC chair.
Watch, AFTER THE JUMP...