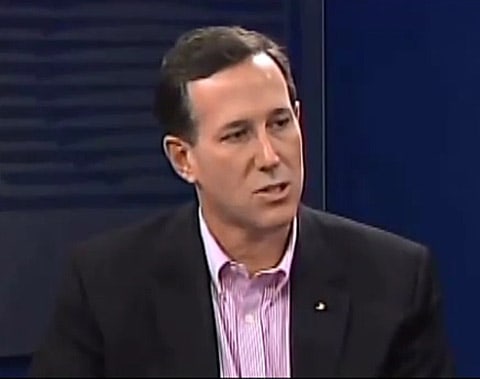 Former Pennsylvania Senator Rick 'man on dog' Santorum told CNS News in an interview that it's "common sense" to keep gays from marrying and adopting children.
Said Santorum: "This is nature. And what we're trying to do is defy nature because a certain group of people want to be affirmed by society."
Watch, AFTER THE JUMP...
(via right wing watch)