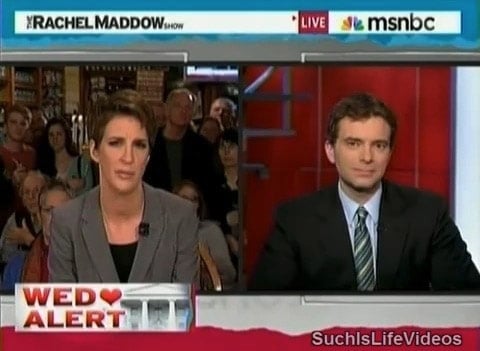 Rachel Maddow spoke about the DOMA announcement with '08 Obama campaign legal adviser Tobias Wolff. Incidentally, Maddow is broadcasting from a bar in Lawrence, Kansas. It's not a gay bar, although she does get some gay background kissing action at one point.
Said Wolff: "I think it's going to have an impact not just on the DOMA litigation but on civil rights litigation all around the country."
Watch, AFTER THE JUMP...