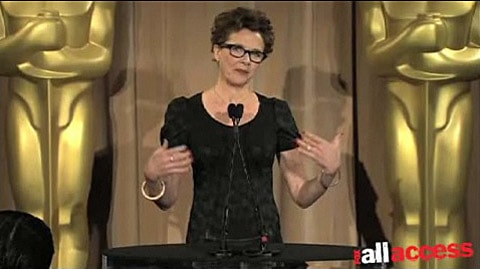 At Tuesday's Oscars luncheon, Annette Bening, Best Actress nominee for The Kids Are All Right, spoke out for the dignity of gay families.
Said Bening: "I think when something is a good movie, first of all, well made, entertaining to a degree, funny, maybe has some heart, that comes first. If you can open people's hearts first, then maybe people's minds get opened after that...I'm proud that the movie does stand up for the dignity of all families, especially for the kids in these families. Those children deserve the same self-respect and dignity about their own families as kids from straight parents...I hope that does open a few hearts and minds..."
Watch, AFTER THE JUMP...