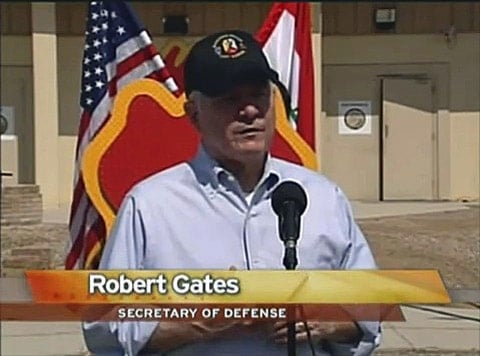 The service chiefs weren't the only officials addressing 'Don't Ask, Don't Tell' repeal today. On his trip to Iraq, Defense Secretary Robert Gates told troops that they would notice little change following repeal of 'DADT'.
Said Gates during a question and answer session: "My guess is you won't see much change at all, because the whole thrust of the training is you're supposed to go on treatin' everybody like you're supposed to be treatin' everybody now — with dignity, respect, and discipline.
Watch, AFTER THE JUMP...