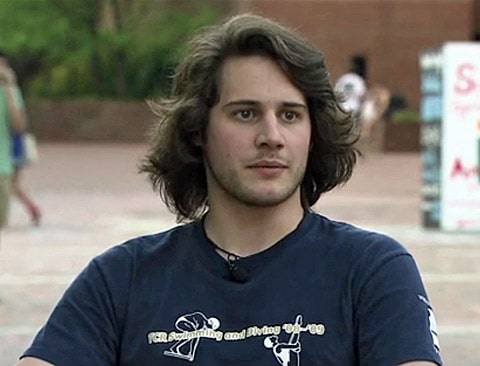 Quinn Matney, a gay student at the University of North Carolina at Chapel Hill, told police he was attacked by a man in the early hours of April 4. The man reportedly branded him with an object, burning him severely, while uttering anti-gay slurs, before assaulting Matney. Matney said he was talking to an acquaintance at the time of the attack, but that man has not been located.
As the freshman took a walk on South Campus at about 3 a.m. on April 4, he said he ran into an acquaintance on the Craige Residence Hall footbridge. As the two spoke, a man sitting at a nearby picnic table stood up and grabbed him by the wrist, he said.
"Here's a taste of hell you f—-ing fag," Matney remembered the man saying.
The man branded Matney, who is gay, on the left wrist with an unidentified object, causing third- and fourth-degree burns that damaged three nerves and a tendon, leaving the freshman with no feeling in his thumb and limited mobility in his index finger, he said. Matney said he tried to pull away — but the man didn't let go until he received a hard punch to the face.
Matney said he then walked away quickly, trying to distance himself from the man and his two friends, who both appeared drunk.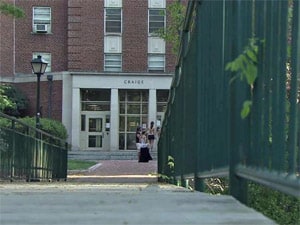 Via Pam, here is a copy of the letter (PDF) to students from the Chancellor in which he says that based on the evidence the incident is being reported as a hate crime to the federal government.
The school has been criticized for not discussing the incident until Monday night, a week after it happened:
UNC plans to report the incident as a hate crime to the federal government, Chancellor Holden Thorp said in an informational e-mail to students Monday. Matney said he thinks the man who attacked may have overheard conversations with friends in the past that might have revealed his sexual orientation.
After going to the emergency room and leaving after hours of waiting the night of April 4, Matney said he received treatment at Campus Health Services the next day. Only then did he file a police report.
Matney is also trying to find the acquaintance he saw at the footbridge to corroborate his report. The witness, he said, was a male student he recognized but does not know by name.
It certainly seems like it would be very helpful for that friend to come forward.
More on the incident from WRAL HERE and the News & Observer HERE.
Watch two clips with interviews with Matney, AFTER THE JUMP...