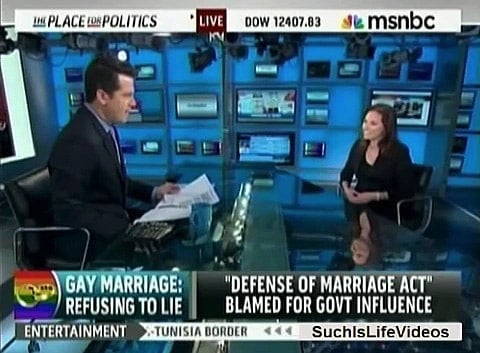 Yesterday I posted about the "Refuse to Lie" tax protest in which gay and lesbian married couples are refusing to file separate tax returns even though the U.S. government doesn't recognize them as married under DOMA.
Thomas Roberts today spoke with Tara Siegel Bernard, who wrote the NYT article I pointed to in my post.
Watch, AFTER THE JUMP...