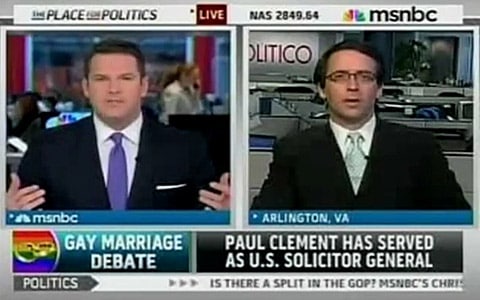 Thomas Roberts spoke with Politico's Josh Gerstein about Paul Clement's departure from King & Spalding and what it means for both Clement and the DOMA case. They also discuss the shift in attitudes toward gay rights, and the legal defense of anti-gay statutes.
Thanks to Thomas, who is often the only daytime (or nighttime in many cases) news anchor covering these issues, for the nice shout-out to Towleroad.
Watch, AFTER THE JUMP...
(clip via Igor Volsky at the Wonk Room)