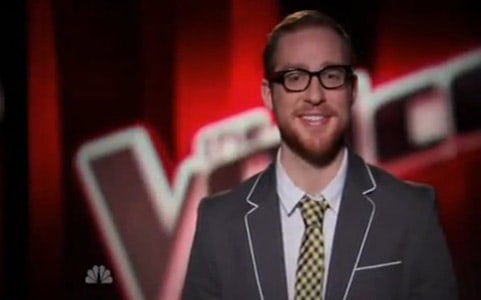 On this week's broadcast of the new singing competition The Voice, Idahoan Tyler Robinson came out to his father for the first time before singing a rendition of "Hey, Soul Sister".
Said Robinson: "My dad and I don't have the best relationship. He hasn't been supportive of my music. Also, my father does not know that I am gay. I haven't actually told him yet. I guess he knows now."
Watch, AFTER THE JUMP...
(via the advocate, which notes that Robinson is one of four openly gay contestants competing)