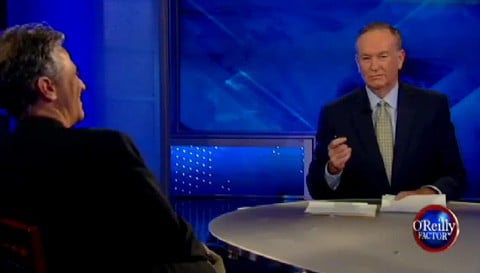 Following up on their debate yesterday, Bill O'Reilly asked Jon Stewart which Republican presidential candidates he would consider viable (there are two). Stewart also says he's disappointed in Barack Obama.
Says Stewart to O'Reilly: "You're like the Grinch right after he realized they don't need presents for Christmas when you see me. Your heart grows to dimensions you didn't even know about. You love me cause you know we're the same people. You want this date to go on forever."
Watch, AFTER THE JUMP...