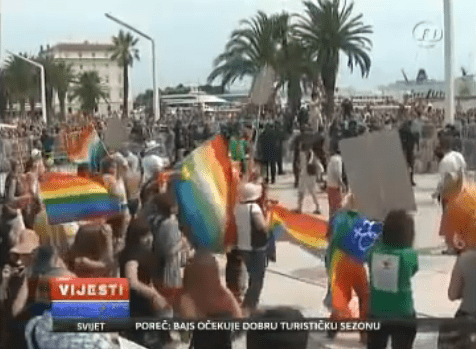 Violence erupted at a pride parade in Split, Croatia today, one day after the country was allowed entrance into the European Union.
The AP reports: "State TV said around 200 people participated in the pride march, while thousands of opponents lined the streets in protest. The report says riot police prevented direct clashes. Extremists threw rocks, bottles and firecrackers at the participants."
According to Reuters, of the dozen or so injured, four of them were journalists.
Watch several videos from the event, AFTER THE JUMP. A couple of the clips are from Croatian television news stations and the others are awful on-the-scene videos of anti-gay protesters attacking parade participants attacked with smoke bombs and anti-gay chants.