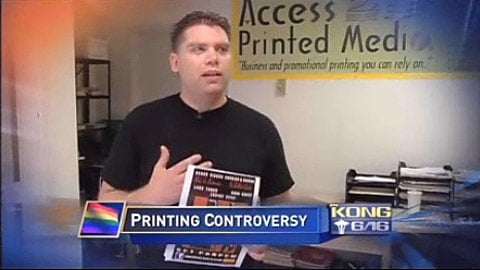 Access Printed Media, a Seattle printer, has denied service to Diesel, a new gay bar in the city's Capitol Hill neighborhood.
Said print shop owner Delaney (above, who won't give his last name): "My kids come to work. They see stuff that daddy's printing." Seattle bar owner Mike Reis received an email from the printer saying that they couldn't print the flyer because of moral disagreement with the "homosexual lifestyle".
Watch, AFTER THE JUMP...