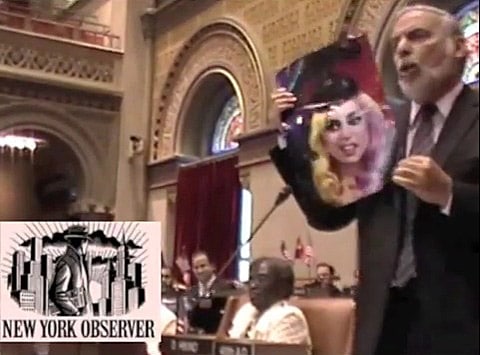 The New York Assembly passed marriage equality yesterday by a vote of 80-63. 
During a lengthy rant opposing the bill, Assemblyman Dov Hikind sarcastically invoked Lady Gaga, holding up a poster and saying that she almost convinced him.
"When Lady Gaga got involved and told us and said we should support gay marriage, I said, you know, Lady Gaga, she is an example of how I should lead my life and how I should behave." 
Hikind is an Orthodox Jew representing Brooklyn, added that "redefining marriage" is an affront to God: "The Torah's so clear on this subject....There is no choice for me. And I am open-minded."
Watch Hikind's rant, in two parts (the Gaga moment is in the second), AFTER THE JUMP...