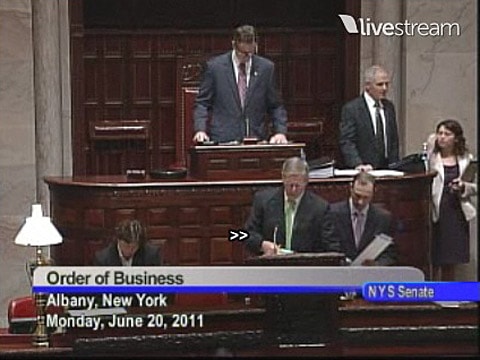 The NY Senate Session just began. Still waiting to hear any official word on if and when a marriage equality bill will be considered.
UPDATE: Reports are coming in that there has been no decision on marriage equality and that a decision could be days away.
Watch, AFTER THE JUMP...