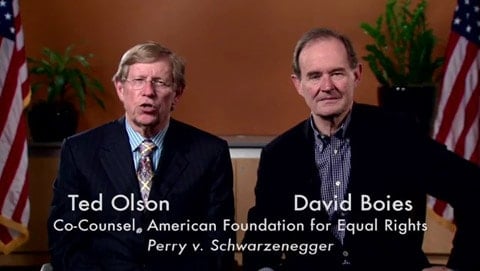 A special message from the attorneys challenging Proposition 8 in federal court.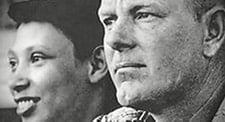 "To commemorate the 44th anniversary of Loving v. Virginia, the Supreme Court's decision that that struck down laws that forbade African Americans and whites from marrying, AFER's co-counsel in the Prop. 8 case, Ted Olson and David Boies, recorded a special message. They talk about how the Loving case set an important precedent for the current fight for marriage equality."
Watch, AFTER THE JUMP...