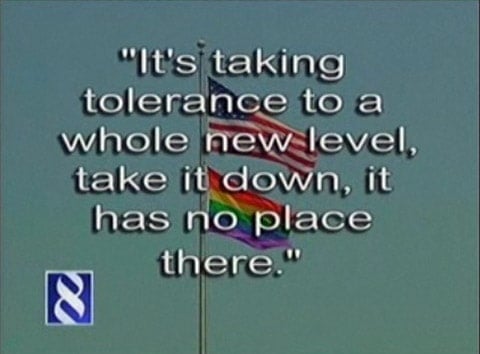 Richmond's Federal Reserve Bank is flying the Pride Flag for the month of June at the request of PRISM, an LGBT employee group, but some wingnuts are already complaining, though the Richmond bank is a private institution.
Said Sally Green said, chief operating officer at the bank: "We strongly support a diverse and inclusive culture at the Richmond Fed and have learned that it is important to value and embrace differences, both seen and unseen. We are flying the 'Pride' flag as an example of our commitment to the values of acceptance and inclusion."
Watch WRIC's report on complaints the flag has generated, AFTER THE JUMP...