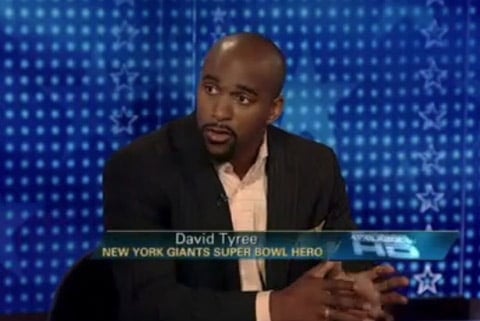 NOM spokesman and former NY Giant and convicted felon David Tyree continues his hate-a-palooza campaign against equality on America's Nightly Scoreboard on FOX Business channel, saying "I don't want my kids to think homosexuals are normal."
"If I have my child at a public school and I'm totally against same-sex or homosexuality, now they have the right to teach my child that this is something normal, or true."
Watch, AFTER THE JUMP...