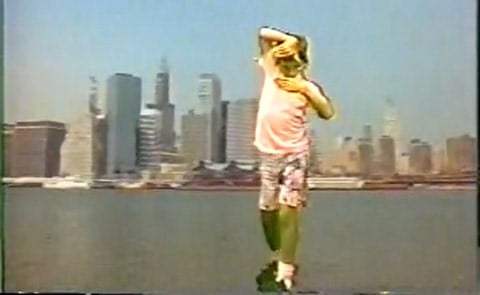 Matt Rettenmund at Boy Culture tipped me off to this genius, must-watch piece of vintage film from 1991.
Writes Robert Jeffrey:
"I performed to MADONNA's 'VOGUE' in the Summer of 1991 when my parents took me to Hampton Beach Casino in Hampton Beach, New Hampshire. A business in the casino at the time gave tourists the chance to lip-synch to their favorite pop songs in front of a blue screen background, and I was lucky enough to partake that summer. "
Watch the last piece of "born this way" evidence, AFTER THE JUMP...
ME AT NINE, PERFORMING TO MADONNA IN SUMMER '91! from Robert Jeffrey on Vimeo.