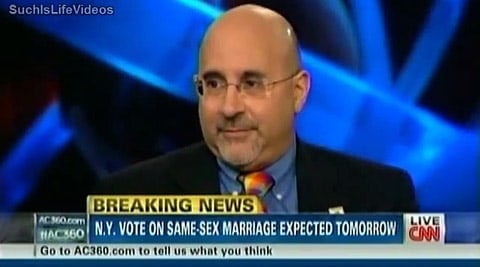 Freedom to Marry's Evan Wolfson joined Anderson Cooper and CNN legal expert Jeffrey Toobin last night for a talk about the status of marriage equality in New York and the consequences of its passage on the rest of the country.
Wolfson seems very hopeful. Stay tuned to Towleroad today for all the developments.
Watch, AFTER THE JUMP...