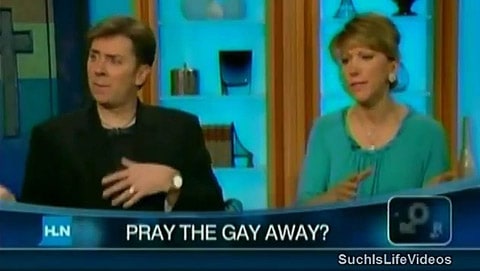 Stephen Bennett of Stephen Bennett Ministries draws from the old right-wing chestnut playbook to explain his homosexuality — close relationship with his mother, lack of male bonding with his father, sexual abuse by another boy as a child — and claims that he prayed away the gay.
Fortunately for him there was a delusional woman waiting with open arms.
Watch, AFTER THE JUMP...