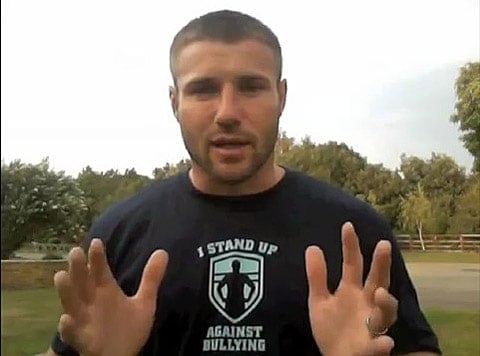 Ben Cohen's getting ready to launch his anti-bullying StandUp Foundation website on August 3.
He's going to be doing some fundraising for the site and today released a video about it. The first 500 T-shirt orders will get a  StandUp wristband and the first 100 orders will receive a photo of him.
Check out his announcement (volume may be a bit low), AFTER THE JUMP...
(via kenneth)