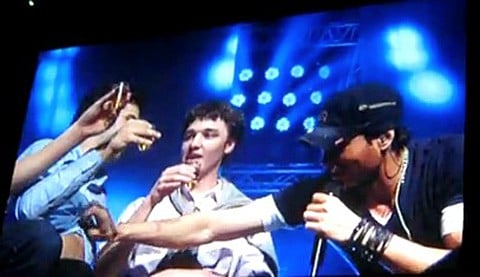 At a concert in Melbourne this week, Enrique Iglesias invited three guys to join him on stage, and engage in a conversation about his first time having sex, and then revealed that he has the world's tiniest endowment. It's a topic Iglesias has talked about several times in the past.
The conversation was followed by a round of shots and a lift-the-shirt ab check.
Videos, AFTER THE JUMP...
Previously...
Enrique Iglesias Defends His Endowment [tr]
Enrique Iglesias Serenades Male Fan at G-A-Y in London [tr]