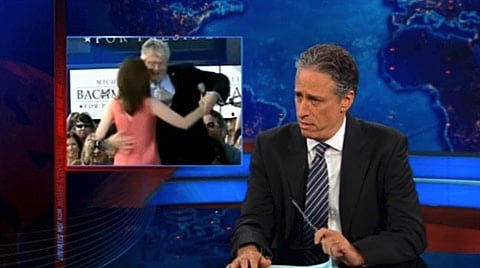 Jon Stewart takes a look at Marcus Bachmann's "ex-gay" clinic and notes that Bachmann is one Izod shirt away from being the gay character on Modern Family.
Then Jerry Seinfeld shows up to use repression therapy to cure Jon's urge to make gay jokes about Marcus Bachmann. 
Watch, AFTER THE JUMP...