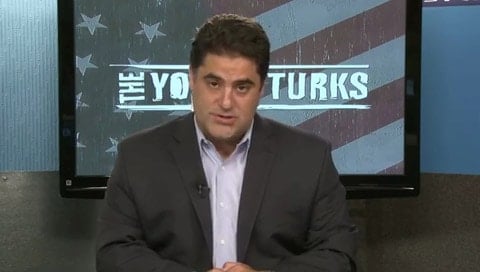 In a 12-minute-video, Cenk Uygur explains why he turned down a new, larger contract at MSNBC.
Said Uygur: "I stopped listening to their advice in April. Why?...I got pulled in, and they told me, it was actually one specific person, the head of MSNBC...I was just in Washington, and people in Washington tell me that they're concerned about your tone..."
Watch, AFTER THE JUMP...