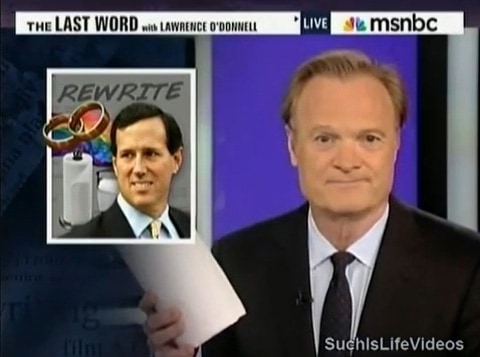 Last night I posted video of Rick Santorum comparing marriage to a napkin. Lawrence O'Donnell took him to task for it last night, and also dinged FOX News for changing the rules and not allowing gay candidate Fred Karger to debate.
"Rick Santorum's campaign will be ending soon."
Watch, AFTER THE JUMP...