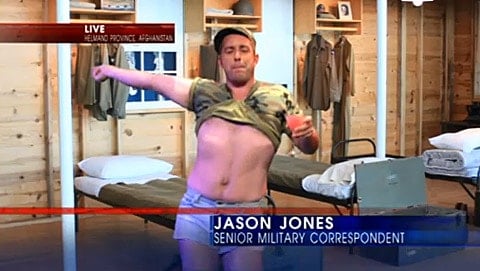 Daily Show correspondent Jason Jones reports from Afghanistan, where the end of "don't ask, don't tell" has turned our once proud armed forces into a camouflage-thong pansexual bacchanal, and Jon Stewart looks at its history, and repeal, and those who are flaunting their sexuality now that it's over.
"What kind of monsters have unconditional love in their families, and how do I get my dad to have some of that?"
Watch, AFTER THE JUMP...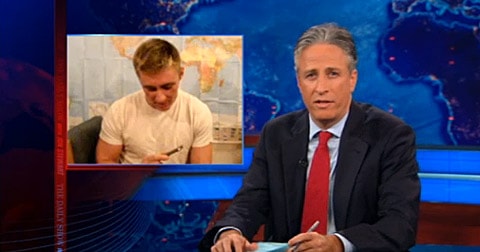 Jon looks back at the history of 'DADT':