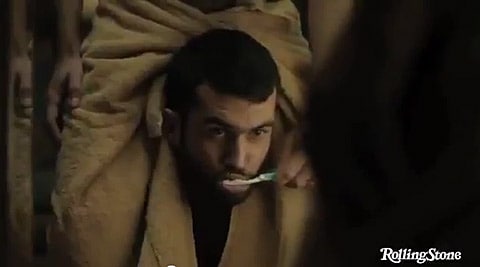 Duck Sauce, the dance duo that brought you "Barbra Streisand", is back with the WTF music video of the day.
Said A-Trak, one half of Duck Sauce: "When Keith [Schoffield] came up with this idea of 'crotchfaces,' we just thought it was hilarious. He started coming up with all these gags and describing the characters living in this sort of parallel world, and we were sold. He wasn't sure if we'd be down to play the leads, but our take on this was, if we're going to do this, we need to go all the way. So we played the dickheads, essentially."
Watch (warning: may not be SFW), AFTER THE JUMP...