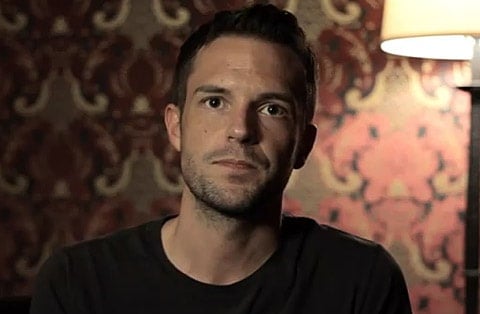 Killers frontman Brandon Flowers, who has said that many of his heroes are gay men but whose positions on gay rights have never (at least not recently, to my knowledge) been clearly expressed, has recorded a video touting his membership in the Church of Latter Day Saints. If you're gay and a fan of Flowers' music, it's hard not to feel slighty disillusioned by it.
"My name is Brandon Flowers. I'm a father. I'm a husband. And I'm a Mormon."
Watch, AFTER THE JUMP...