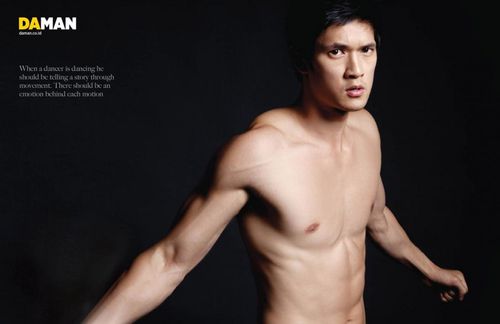 Glee's Harry Shum Jr. shows off his top half for Da Man in a new interview about his background, his acting and dancing chops, and the upcoming season:
"There are characters that are going to be dealing with being a senior and the process of dealing with graduation. This season, we are focused on the characters and less about tribute episodes. So far, we've shot some great numbers that go really well with the storyline. Wish I could give away more info but I've gotten myself in trouble by saying too much before."
Chum's performance of West Side Story's "Cool" from this week's episode, AFTER THE JUMP...