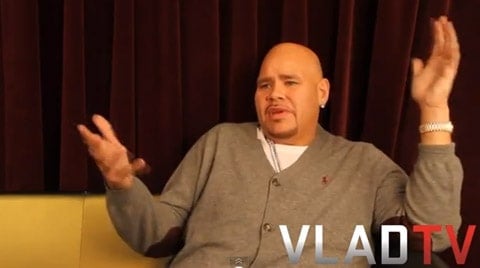 Rapper Fat Joe gives an interview with VLAD TV in which he talks about the presence (and lack thereof ) of gays in hip-hop, alleging that gays run the business.
"The hip-hop community is most likely owned by gay, to be honest with you. I happen to think there is a gay mafia in hip-hop. Not rappers, the editorial presidents of magazines, the PDs at radio stations, the people who give you awards at award shows. This is the f**king gay mafia. They are in power. So why wouldn't a guy come out and say, 'yo, I'm gay' and get that type of love. I mean, Lady Gaga, I don't know if she's gay but she's running with that gay sh*t for real, and she is winning."
Watch, AFTER THE JUMP...