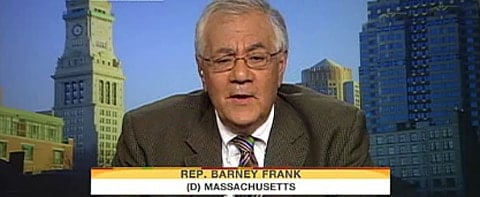 After pissing him off for calling him "characteristically Frank" in his retirement announcement, Today show host Savannah Guthrie began a series of questions for Congressman Barney Frank which ultimately had him offering a sarcastic congratulations.
Said Frank: "You're 4-for-4 in managing to find the negative approach!"
Watch, AFTER THE JUMP...
Visit msnbc.com for breaking news, world news, and news about the economy