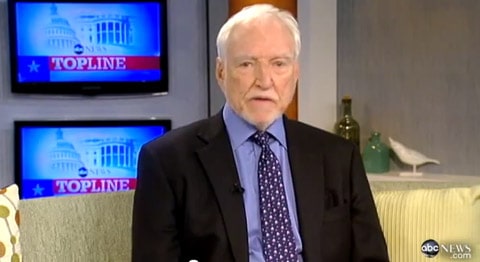 James Hormel, who was appointed United States Ambassador to Luxembourg by President Bill Clinton in 1999, and was the first openly gay ambassador ever to serve, spoke with ABC News about his new book Fit to Serve, as well as DOMA, and what he sees as the #1 problem for LGBT rights today.
Says Hormel: "The number one problem today as I see it is that people think that being gay is a matter of choice, and they somehow distinguish gay people as having made a choice to be tormented by their society."
Hormel calls DOMA "the most heinous piece of civil rights legislation in a century."
Watch, AFTER THE JUMP...