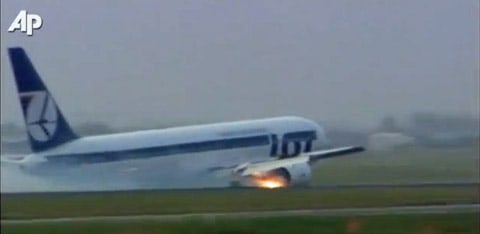 A LOT Polish Airlines Boeing 767 from Newark to Warsaw carrying 230 passengers was forced to make a wheels-up emergency landing earlier today after its landing gear failed. The plane circled Warsaw for more than an hour burning off fuel.
Thankfully, someone experienced was at the helm: "The pilot, identified as Tadeusz Wrona, had 20 years of flight experience on Boeings in addition to his background as a flight planner." Well done.
Watch the landing, AFTER THE JUMP...