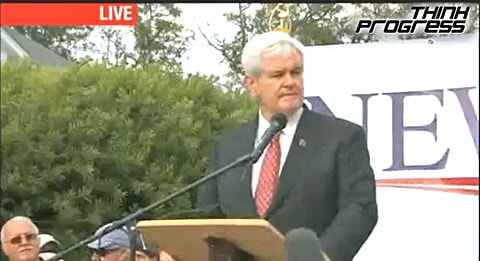 At a South Carolina campaign stop today, Newt Gingrich called on Obama to condemn Occupy Wall Street's concept of the 99 and the 1%, Think Progress reports:
I repudiate, and I call on the President to repudiate, the concept of the 99 and the 1. It is un-American, it is divisive, it is historically false…You are not going to get job creation when you engage in class warfare because you have to attack the very people you hope will create jobs.
Watch, AFTER THE JUMP...