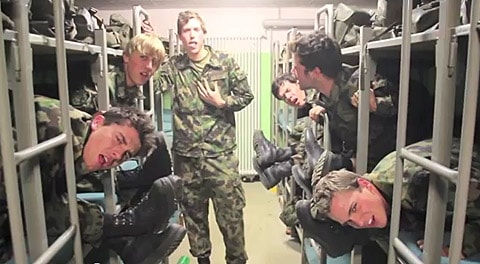 Military lip dubs of Britney Spears' "Hold It Against Me" are not limited to American troops. Here's an entry from the Swiss, and I think I see a few borrowed moves.
The Local reports: "The four-minute video is performed by members of a sanitary division from the German-speaking part of Switzerland. The SanBoys, as they call themselves, spiced up their stay at the camp by lip-synching to Britney while performing a series of choreographed moves."
Watch, AFTER THE JUMP...