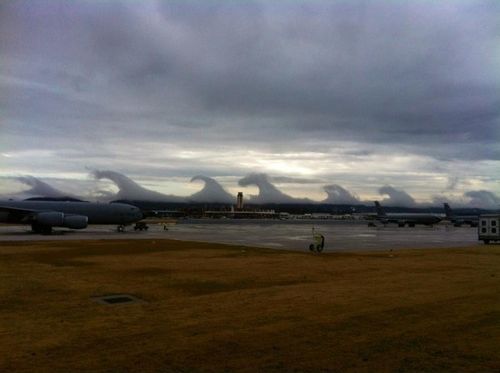 This photo was shot at the Birmingham, Alabama airport:
"Experts say the clouds were pristine examples of 'Kelvin-Helmholtz waves.' Whether seen in the sky or in the ocean, this type of turbulence always forms when a fast-moving layer of fluid slides on top of a slower, thicker layer, dragging its surface.
Video, AFTER THE JUMP...