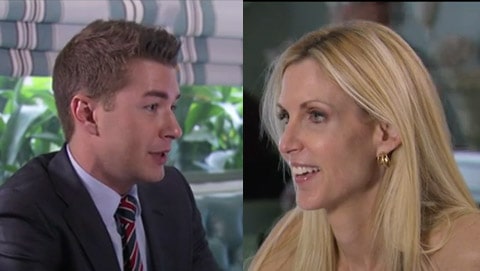 Conservative pundit Ann Coulter and alleged GOP-bashing victim Taylor Garrett discuss why they think gays should be pro-life Republicans in a preview clip from Coulter's appearance on LOGO's A-List Dallas.
Says Coulter: "The gays have got to be pro-life. As soon as they find the gay gene, guess who the liberal yuppies are gonna start aborting?"
Watch, AFTER THE JUMP...