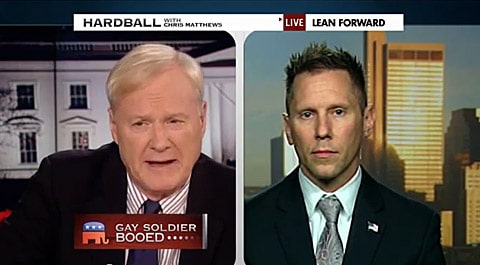 On Hardball last night as part of his look back on 2011, Chris Matthews did a follow-up interview with Stephen Hill, the gay soldier who was booed earlier this year in the GOP debate.
Hill talks about his reactions to the booing, why he asked the question, and talks about having to 'de-gay' his house when fellow soldiers came over before repeal of 'DADT'. Hill says that the experience post-repeal has been "100% positive".
Watch, AFTER THE JUMP...